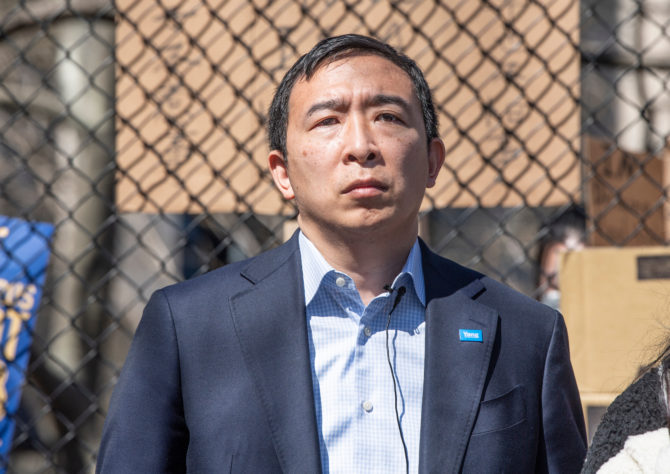 Well, it didn't go as planned.
New York mayoral candidate and former presidential candidate Andrew Yang sought approval from the Stonewall Democratic Club of New York on Thursday night, and not only did he fail to get it, he ended up offending the group members.
Trying (really, really hard) to appeal to the Democratic LGBTQ group, Yang seemed more focused on proving that he knew gays and where they drink in New York than he was discussing relevant politics.
"Well first of all let me say if I go to Cubbyhole I think I'm going to be accompanied by at least one of my two campaign managers who are both gay," he said. he stated in the video chat. "So there's a lot of, you know, familiarity with, with the community, running my campaign that's running it."
"He fell like he was a tourist in New York City and said he wanted to visit a gay bar," LGBTQ Democrats Club president Rose Christ told Politico.
Some also questioned the way the businessman kept repeating the phrase "your community".
"I really love you and your community," he said, according to a partial recording of the meeting reviewed by The New York Times. "You are so human and beautiful. You make New York City special. I have no idea how we're losing to Republicans given that you all frankly occupy leadership roles throughout the Democratic Party.
"We have, like, this amazing secret weapon," he continued. "It's not even a secret. It's like we should win it all because we have you all.
"He kept calling us 'Your Community' like we were aliens," club member Harris Doran told the newspaper.
"When I see a candidate arriving just with [The Office's] Michael Scott has levels of squeaking and insensitivity, it tells me Andrew Yang is over his head or not listening to his staff, "said Alejandra Caraballo, who also attended the meeting. "These are two flashing radioactive signs that indicate he's not ready to be mayor of New York."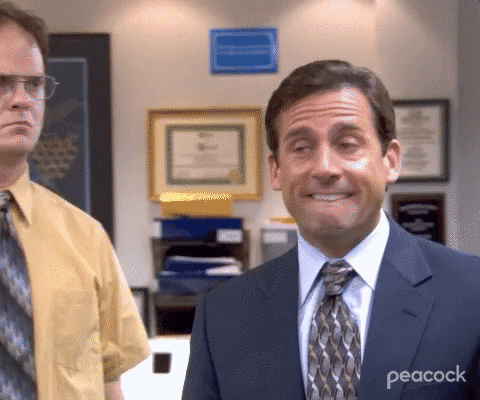 Here's what folx has to say on Twitter:
Oh, the man Andrew Yang at the Stonewall approval meeting was an inexperienced, ill-informed joke that kept telling us his campaign manager was gay over and over and over and over and over again. If you are thinking of voting for him, I beg you, God help us, don't.
– Harris Doran ???? (@harrisdoran) April 22, 2021
"Hi my gay boys" -Andrew Yang
– Carey O'Donnell (@ecareyo) April 22, 2021
I'm a gay dude who does more than go to gay bars and shop. Don't get me wrong, I enjoy these things tremendously, but I'm not a Will & Grace character and I don't particularly like to be treated like one. https://t.co/lxgQwwjyPe
– Florida Chris (@chrislongview) April 22, 2021
I will continue to never go to an indoor bar again if there is even the slightest chance that I will meet Andrew Yang in a gay bar.
– Soup and stew fan account? (@ thirsty4snapple) April 22, 2021
When Andrew Yang thinks gays are only interested in what's going on in Pride and gay bars, his true colors really show https://t.co/x2D58MiGwk
– Lauren McKenzie (@TheMcKenziest) April 23, 2021