Emily Atef
Wiki, Biography, Age, Net Worth, Contact & Informations
Biography
Filmography
TV series
Video
Photo
News
Awards
Here you can learn about Emily Atef's career and private life facts, read the latest news, find all the awards she has won and watch photos and videos.
PERSONAL DATA OF EMILY ATEF
Born in: BERLIN (Germany)
BIOGRAPHY OF EMILY ATEF
Director, screenwriter and actress. Franco-Iranian filmmaker, she was born in Berlin, but, at the age of 7, she moved with her family to Los Angeles. After finishing school in France, she goes to work in London as an actress at the London Theater. After the English parenthesis, at the age of 28 he returned to Germany to study film directing at the Deutsche Film – und Fernsehakademie Berlin (the Berlin Film and Television Academy), where he graduated. Thanks to the knowledge of different cultures, which have influenced his poetics and his perspectives, the themes staged by his films appear universal: his characters are always traveling, often in search of themselves. Primarily interested in stories of hope, she explores the female universe in all its facets – although she doesn't like her works to be labeled "women's films". After a series of short films made during his training at the Berlin Academy and a role in Angela Schanelec's 2004 film, "Marseille", he directed his first feature film, "Molly's Way" (2006), for which, together to co-screenwriter Esther Bernstorff, wins the Young German Cinema Award for Best Screenplay at Filmfest München. His second film, "Das Fremde in mir" (2008), centered on the story of a mother who falls into a deep depression after the birth of her son, is awarded with numerous awards in international film festivals. Considering the successes obtained with his first two feature films, also for the third, "Töte mich", he collaborates with Esther Bernstorff, with whom he signs the screenplay of the film, which receives an award from the Cinéfondation for Cannes' Résidence du festival and was awarded in 2012 at the Hofer Filmtage. In 2013 he was president of the jury for the section "DFJW-Preis Dialogue en perspective" at the 63rd Berlin International Film Festival.



THE MOST RECENT FILMS BY EMILY ATEF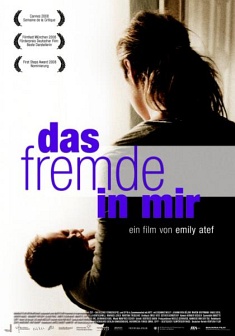 Das Fremde in mir
Role: Film director
Year: 2008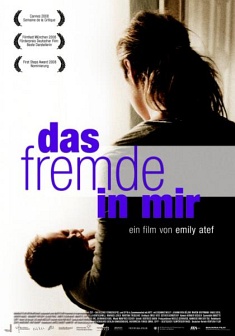 Das Fremde in mir
Role: Screenwriter
Year: 2008 Go to the complete Filmography
Leave a comment