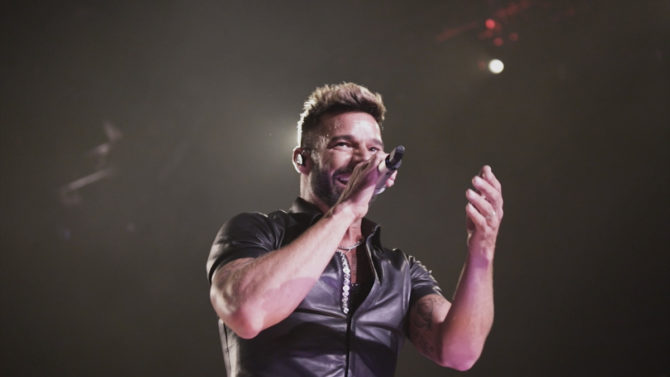 "RIchy Martin" – Eps # 101 – Ricky Martin recounts his journey from adolescence to leading the Latin New Wave to mainstream pop, and reveals how he was finally able to share his truth about the Paramount + series BEHIND THE MUSIC. Photo: MTV / Paramount + © 2021 Paramount +, Inc. All rights reserved.
TV's ongoing musical column Behind the Music continues, this time centered around gay pop star Ricky Martin. The new episode airs July 29 on Paramount +.
For those who do not know him, Martin enjoyed a meteoric rise in 1999 with a dazzling performance of his song "Livin 'Da Vida Loca" at the Grammy Awards. He became an overnight sensation and a sex symbol, with people like Madonna and Christina Aguilera calling to record with him. Martin envisioned a bright future, although questions immediately arose about his sexuality. In 1999, the prevailing opinion was that if a pop star or sex symbol became queer, that would mark the end of their career.
Related: Ricky Martin Lost Followers After Posting These Photos & Has Something To Say About It
In this exclusive clip from the show, Martin recalls the intense pressure to keep his personal life a secret, and the psychological toll the secrecy – as well as the tabloid review – took on his sanity. He also remembers the rapture and joy when he finally came out in a blog post in 2010.
"It was like a good Lord," he sighs.
Since then, we are happy to report that Martin has enjoyed further success on television, recording and as a Broadway performer.
Relive Ricky Martin's epic story when Behind the Music returns to Paramount + on July 29. The Martin episode kicks off a brand new season, which will also see reviews from Brett Michaels, New Kids on the Block, LL Cool J, and Duran Duran.