Gianni Agus
Wiki, Biography, Age, Net Worth, Contact & Informations
Biography
Filmography
TV series
Video
Photo
News
Awards
Here you can learn about Gianni Agus' career and curiosities about the private life, read the latest news, find all the awards won and watch the photos and videos.
PERSONAL DATA OF GIANNI AGUS
Born in: CAGLIARI (Italy)
Born on: 17/08/1917
Dies at: Rome Italy)
He dies on: 04/03/1994
BIOGRAPHY OF GIANNI AGUS
Actor. He made his debut in the theater in 1940 with the company 'Merlini – Cialente'; during his career he worked alongside Ruggero Ruggeri, Giorgio Strehier, Mario Missiroli, Giancarlo Sepe and, at the time of the 'magazine', with Delia Scala, Wanda Osiris (in 'Si was better tomorrow' and 'Grand Hotel', on horseback between 1947 and 1949), Renato Rascel, Anna Magnani and Totò. The main feature of Agus is the bourgeois image, the early twentieth century class just decayed but attached to its decor, its aplomb. A feature that makes it popular also on TV, where it arrives after successes in the theater. On the small screen he participates in many successful programs; in 1956 he made his debut in the variety 'He, she and the others'. In 1958 he presented the Sanremo Festival in the year of Domenico Modugno and of 'Volare' while in 1967 he was alongside Peppino De Filippo `Pappagone 'in the Canzonissima defined as' Scala Reale'. Meanwhile, he also arrives at the cinema where in 1961 – in his first demanding test – he plays alongside Ugo Tognazzi in 'Il Federale', by Luciano Salce. What makes him really popular is the mask of a severe office manager from Fracchia (Paolo Villaggio) shot several times. In 1952 he met and married the Austrian soubrette Lilo Weibel, with whom he had a son, Davide, in 1959. He died in Rome of cardiac arrest.



THE MOST RECENT FILMS BY GIANNI AGUS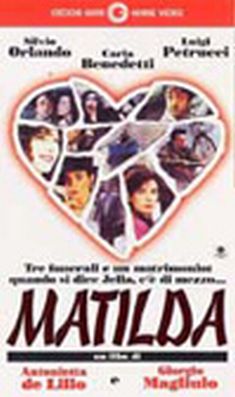 Matilda
Role: Actor
Year: 1990
CUANDO CALIENTA EL SOL … VAMOS ALLA PLAIA
Role: Actor
Year: 1983
This and that
Role: Actor
Year: 1983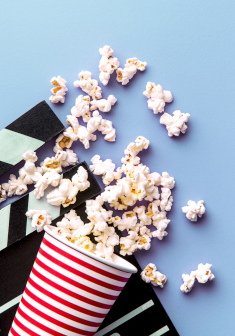 SBIRULINO
Role: Actor
Year: 1982 Go to the Complete Filmography
THE MOST RECURRING GENRES OF GIANNI AGUS
Comedy: 56% Comic: 27% Musical: 6% Drama: 4%
RECENT ROLES INTERPRETED BY GIANNI AGUS
| Movie | Role |
| --- | --- |
| Matilda | The father |
| This and that | The Publisher |
| hotel room | Crocetti |
| ASS AND SHIRT | Director Panebianco |
| THE CARABBIMATTI | Giuseppe Marrone |
| Buttiglione becomes head of the secret service | General La Tanica |
| COLONEL BUTTIGLIONE BECOMES GENERAL | General La Tanica |
| Hit and run | Sergio |
| FRANCO AND CICCIO … THIEF AND GUARD | The Robbed |
| The most beautiful couple in the world | Gianni |
| WORST FOR ME … BETTER FOR YOU | Baron Marciano ' |
| Soldiers and long-haired | Col. Ortega |
| The immoral | Tv presenter |
| The motorized | Prosecutor ("Unknown watchman") |
| Totò against the four | Dr. Cavallo |
| Totò and Cleopatra | Octavius |
| A strange type | Gastone |
| Two samurai for 100 geishas | Sciabica lawyer |
| The motorized | Mario |
| The two marshals | Podesta 'Pennica |
Leave a comment …