Giulio Bosetti
Wiki, Biography, Age, Net Worth, Contact & Informations
Biography
Filmography
TV series
Video
Photo
News
Awards
Here you can learn about Giulio Bosetti's career and curiosities about the private life, read the latest news, find all the awards won and watch the photos and videos.
PERSONAL DATA OF GIULIO BOSETTI
Born in: BERGAMO (Italy)
Born on: 26/12/1930
Dies at: MILAN (Italy)
BIOGRAPHY OF GIULIO BOSETTI
Theater actor and director. Grandson of the impresario who had built the Teatro Duse in Bergamo, above which he lived for several years, after having obtained his diploma he enrolled first in Political Sciences, then at the "Silvio D'Amico" Academy of Dramatic Art. In the early 1950s he made his stage debut in Ruzante's "La Moscheta" directed by Gianfranco De Bosio, and then continued his acting career at the Piccolo in Milan, under the direction of Strehler. In these years he performed alongside Vittorio Gassman in Vittorio Alfieri's "Oreste", then moved first to Genoa, then to Trieste where, starting from 1967, he directed the Teatro Stabile for five years. In 1964 he formed his first company to stage Dostoevsky's "White Nights" and in the same years he began to alternate his activity on the stage with that of cinema and television, quickly becoming a star of TV dramas. Among others he plays: "La Pisana" (1960), "The White Nights" (1962), "Luisa Sanfelice" (1963) and "Malombra" (1974). In 1960 he played the role of Lord Modyford in "Morgan il pirata" by Primo Zeglio and André de Toth, two years later he was in the cast of "Venere imperiale" by Jean Delannoy and in 1963 in that of "The companions" by Mario Monicelli. After a long absence in 1978 he returned to television to interpret the role of the protagonist in "The Return of Casanova" by Pasquale Festa Campanile and in 1989 he was persuaded by Ernesto Guida to write the screenplay for his "The secret of the lonely man". Starting from the 1997-1998 season, his commitment is mainly directed to the theater, becoming the artistic director of the Carcano in Milan and together with Tullio Kezich he plans to create a theatrical version of the novel "Un amore" by Dino Buzzati. In recent years he has returned to the big screen to interpret Dr. Gardini in "The heart elsewhere" by Pupi Avati and Eugenio Scalfari in "Il Divo" by Paolo Sorrentino. He died in Milan at the age of 79 after a long illness.



THE MOST RECENT FILMS BY GIULIO BOSETTI
The celebrity
Role: Actor
Year: 2008
The heart elsewhere
Role: Actor
Year: 2003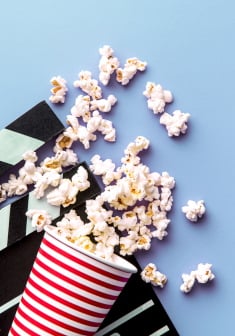 THE SECRET OF THE LONELY MAN
Role: Actor
Year: 1989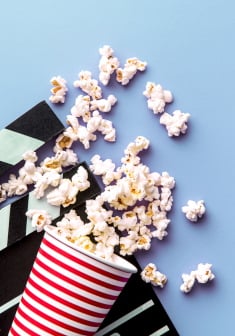 The life of Leonardo Da Vinci
Role: Actor
Year: 1971 Go to Complete Filmography
THE MOST RECURRING GENRES OF GIULIO BOSETTI
Drama: 30% Adventure: 30% Biography: 15% Sentimental: 5%
RECENT ROLES INTERPRETED BY GIULIO BOSETTI
| Movie | Role |
| --- | --- |
| The celebrity | Eugenio Scalfari |
| The heart elsewhere | Dr. Gardini |
| THE SECRET OF THE LONELY MAN | Christian |
| The life of Leonardo Da Vinci | Narrator |
| REQUIEM FOR A SECRET AGENT | Erick Olafsson |
| A FRIEND | The professor" |
| The way of oil | (narrator) |
| RED ROSES FOR ANGELICA | The Marseillaise |
| The terrorist | Ugo Ongaro |
| A sentimental attempt | Renato |
| CHRONICLES OF A CONVENT | Brother Orlando |
| The captive city | Narriman |
| THE AVENGER'S SEVEN SWORDS | Duke of Soovedra |
| GOLD FOR THE CESARS | Scipio |
| IMPERIAL VENUS | Prince Camillo Borghese |
| Morgan the pirate | Lord Modyford |
Leave a comment …