Karim Aïnouz
Wiki, Biography, Age, Net Worth, Contact & Informations
Biography
Filmography
TV series
Video
Photo
News
Awards
Here you can learn about Karim Aïnouz's career and private life curiosities, read the latest news, find all the awards won and watch photos and videos.
PERSONAL DATA OF KARIM AÏNOUZ
Age: 55 years old
Born in: FORTALEZA, Cearà (Brazil)
Born on: 17/01/1966
BIOGRAPHY OF KARIM AÏNOUZ
Director, screenwriter and producer. After graduating in Architecture at the University of Brasilia in 1988, he studied History and Theory of Cinema at New York University, where he completed his master's degree in 1991. He participated in the independent study program at the Whitney Museum of American Art and, from 1989 to 1992 , takes part in numerous film projects as assistant to director Todd Haynes. In the following years he was assistant editor in various productions, including "Poison" (Todd Haynes, 1991) and "Arizona Dream" (Emir Kusturica, 1993). Already in 1992 he began to devote himself to his personal film projects, receiving numerous awards and scholarships, including those of the renowned Hubert Bals Fonds, the New York Foundation for the Arts and the Fundação Itaú Cultural. His documentary "Seams" (1993) received the Vito Russo award at the New York Film Festival and his short film "Paixão Nacional" (1996) was presented at the festivals of Oberhausen, Rotterdam, Vancouver, Porto and Montreal. He is co-author of the film "Desperate April" (2001) by Walter Salles. The following year he made his first fictional feature film "Madame Satã", which marks a turning point in his directorial style. The film, which focuses on the life of the eccentric dancer, singer and transvestite João Francisco dos Santos, is awarded in the 'Un certain regard' section at the Cannes Film Festival and receives important awards for best film and best direction in several international film festivals – including those of Chicago, Huelva, São Paulo and Biarritz. During his stay in Berlin in 2004, as evidenced by his numerous annotations, photos and videos, he devoted himself to the screenplay of "Cidade Baixa", made in 2005 by the Brazilian director Sergio Machado. Once again, Aïnouz gets an award in the 'Un certain regard' section at the Cannes Film Festival. Together with Marcelo Gomes, Brazilian director and holder of the 2007 DAAD scholarship (Deutscher Akademischer Austausch Dienst), he wrote the screenplay for the road movie "Cinema, aspirinas et urubus" (2005), which won a successful premiere at the Festival of Cannes of the same year, receiving the Cinema Prize of the French National Education System. In 2006 the film "O Céu de Suely" was selected in competition at the Venice Film Festival. In 2013 Aïnouz was called to be part of the jury for the Heiner Carow prize at the 63rd Berlin International Film Festival.



THE MOST RECENT FILMS BY KARIM AÏNOUZ
The invisible life of Eurídice Gusmão (A Vida Invisível de Eurídice Gusmão)
Role: Film director
Year: 2019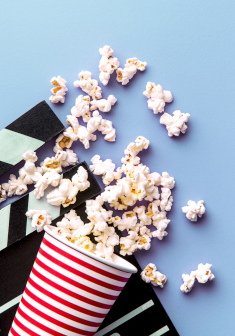 Suely
Role: Film director
Year: 2006
MADAME SATA
Role: Film director
Year: 2002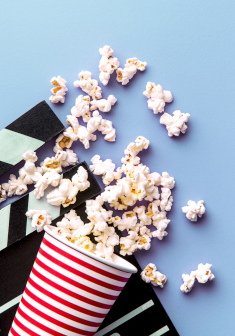 Suely
Role: Screenwriter
Year: 2006 Go to the complete Filmography
THE MOST RECURRING GENRES OF KARIM AÏNOUZ
Drama: 70% Biography: 20% Adventure: 10%
THE STATISTICS OF KARIM AÏNOUZ ON COMINGSOON.IT
2 Videos 1 News
Leave a comment