Oscar Avogadro
Wiki, Biography, Age, Net Worth, Contact & Informations
Biography
Filmography
TV series
Video
Photo
News
Awards
Here you can learn about Oscar Avogadro's career and private life facts, read the latest news, find all the awards he has won and watch photos and videos.
PERSONAL DATA OF OSCAR AVOGADRO
Born in: TURIN (Italy)
Born on: 09/08/1951
Dies at: MILAN (Italy)
BIOGRAPHY OF OSCAR AVOGADRO
Lyricist, composer and singer. He began his singing career at the age of eighteen in a vocal quartet, "I Protagonisti", with which in 1969 he participated in the Bari Festival. The following year he presented the song "An adventure in more" to "Un disco per l 'estate "and in 1971 the song" Andata e verso "brings him to the Sanremo stage. In these years he discovers his ability as a lyricist and, once the group is dissolved, he begins a fruitful and long collaboration with Daniele Pace, which leads them to write many songs that turn out to be a success such as "E la luna bussò", composed for Loredana Berté and "Nel ghetto", revived in the 1990s by the Soledad brothers. In 1978 two of his creations – "Anna Anna" and "The darkness and you" – took part in the Sanremo Festival and the success led him to inaugurate a collaboration with Franco Fanigliulo. In 1982 he co-wrote the song "Io no" for Anna Oxa with Mario Lavezzi and the following year "Margherita non lo sa" for Dori Ghezzi. In 1985 he accidentally landed in the cinema participating in the film "Uccelli d'Italia" by Ciro Ippolito, produced and made by the Squallor. In 1993 his song "Il crocodile come fa?" wins the edition of the Zecchino d'Oro and is preparing to become one of the most loved songs by children of the last generations. In 2001 he embarked, together with Sergio Crivellaro, in writing the scripts of the episodes of the cartoon "Cocco Bill", taken from the pen of Jacovitti and broadcast on Rai. In 2008 the lyricist is at the center of a controversy for the song "Musica e parole", which Berté must present in Sanremo: the song seems to be identical to "The last secret", recorded in 1988 by Ornella Ventura, of which she has even the same chorus. He dies at the age of 59.



THE LATEST MOVIES BY OSCAR AVOGADRO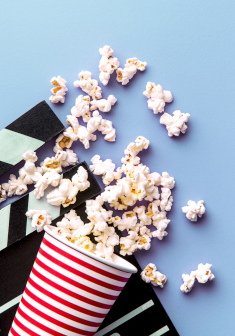 BIRDS OF ITALY
Role: Actor
Year: 1985 Go to the Complete Filmography
Leave a comment